Improving The Quality of Care in ICU
I am an experienced senior critical care specialist in India, skilled at diagnosing and treating complex medical cases. I do what's best for you for a faster and smoother recovery.
Monday
6pm-8pm
Tuesday
6pm-8pm
Wednesday
6pm-8pm
Thursday
6pm-8pm
Friday
6pm-8pm
Saturday
6pm-8pm
Sunday
closed
OPD Hours
Contact: +91 8383819383

Consult Me for
OPD Services in Delhi
Apollo Clinic, C-70, Major Sudesh Kumar Marg, Opp. Madhav Park, Near Main Market, Rajouri Garden, New Delhi, Delhi, India

Mon - Sat 6:00 PM - 8:00 PM
Critical care is a branch of medical care that covers the treatment of all aspects of patients who are critically ill and injured. Under critical care, also known as emergency care, doctors deliver intensive levels of medical care and treatment. 
A critical care patient requires immediate and continuous monitoring, so as to improve the chances of their survival and recovery. Critical care specialists are doctors who perform deep investigation and diagnosis of a patient's condition, and then provide the best suitable treatment for acute illnesses. 
ICU's are special hospital wards for providing emergency intensive care medicine and aid to people who are critically ill, seriously injured or someone who requires surgery due to a medical condition. 
A critical care medicine specialist is adept to consider every aspect of a patient's physiological condition, including internal and external organs, and other vital systems that form the basis of a healthy body, such as endotracheal intubation, arterial cannulation, mechanical ventilation. 
Typically, an ICU specialist or critical care medical practitioner will assess, monitor and review patients to provide – emergency medicine, paediatric medicine, neuro intensive care, respiratory medicine, renal medicine and pre/post surgical care.
ICU Specialist
As an experienced ICU specialist in Delhi, I am committed to the accurate treatment and high quality care of patients who are critically ill, and require intensive care. 
With my advanced training and vast experience of 17 years in treating complex emergency cases, I am competent in a broad range of common medical conditions among critically ill patients as well as with the procedures, processes and modern technology used in emergency situations. 
My areas of intensive care specializations include - Sepsis and Mechanical Ventilation to ensure the patient's condition is medically controlled under my supervision. As a critical care specialist in Delhi, I've worked with the leading hospitals, including - Rockland Hospital, Fortis Healthcare and Max Hospital, among others.
General Physician
As one of the best general physicians in Delhi, I believe in establishing clear communication right from the first conversation with my patients, for comprehensive diagnosis and proactive treatment.  
With my rich medical experience of more than a decade, I have helped hundreds of patients completely eliminate, prevent or manage common physical problems like - fevers, diabetes, hypertension, infections, pains and acute aches, low immunity disorders, allergies, seasonal ailments, blood pressure, bronchial asthma, among many others. 
Whether online or in-person, being a certified general physician in Delhi, my utmost focus is to combine my broad knowledge of human anatomy and physiology and provide the necessary care and medical help to patients.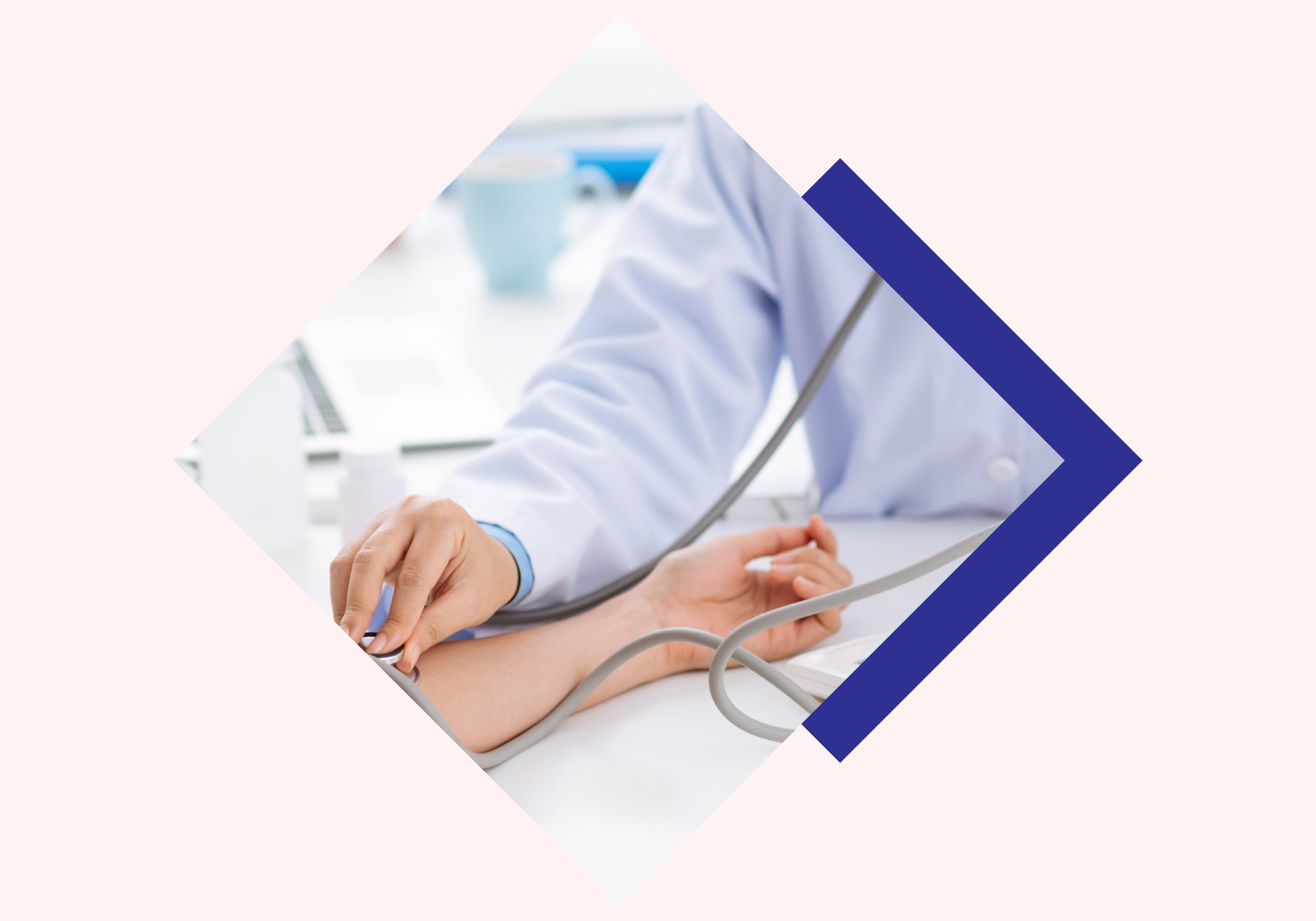 General Practitioner
As a general medical practitioner in Delhi, I offer expert medical aid and advice to patients with illnesses and ailments, both for acute care and general healthcare.
Serving both adults and children, I have gained a depth of experience in evaluating patients through tests and examinations, and prescribing corrective treatment. In order to correctly diagnose and treat diseases, illnesses or injuries, I focus on building empathy-led conversations, and make patients feel as if they are talking to a trustworthy family physician.
Patience and trust are two key factors to become a successful general practitioner online in Delhi. By practicing these virtues, I make a difference in the lives of my patients, and provide nonsurgical medical care and general preventive information to them.
Anesthesiologist
As one of the best anesthesiologists in Delhi, I have proven expertise and experience in managing patients before, during and after surgeries and delivering general or regional anesthesia, and making them feel comfortable as they recover. 
My aim is to help patients, whether adults or children, recover with minimum pain and low discomfort, helping them feel at ease through the dosage of drugs. I'm a certified medical professional with years of experience in pain management and anesthesia care.
Being a pain management specialist in Delhi, I have theoretical and hands-on expertise in handling dosage of anesthesia, monitoring the vital bodily functions during operation, and assessing the best way for the patient to undergo treatment without feeling pain or sensation.
certified critical care doctor
Fully dedicated to your health
Hello! I'm Dr. Nitin Garg, a certified senior critical care medicine specialist with more than 17 years of experience. I've worked with India's leading ICUs at some of the country's most recognized hospitals, including Fortis Healthcare, Max Hospital and Rajiv Gandhi Institute and Research Center.
I also provide consultation and medical support as a general physician, general practitioner and an anesthesiologist.
Dr.  Nitin Garg 
M.D. | FNB (Critical Care Medicine) | EDIC
Senior Critical Care Medicine Specialist in Delhi
What People Say
Hear from my patients whom I have treated
A Doctor Beyond Compare
In 2014 I spent several weeks taking care of my sister who was admitted to ICU at Rockland Hospital, New Delhi. I found Dr. Nitin Garg, who was head of ICU, not just a brilliant doctor but a compassionate human being. He is a very detail-oriented person with great people skills. Highly recommended! I wish there were more doctors like him who provide a balanced approach of medicine and compassion to provide quality patient care.
Best ICU Specialist
I was really worried for my mother during tough times when all of my family members were suffering from the coronavirus second wave. Dr Nitin Garg proved the medicine study wrong and have saved my mother by his attitude and his willpower to treat the patients. He treats everyone without scaring and giving tension and not at all working for making money blindly. Strongly recommended for the best treatment for all the problems.
Friendly and Professional
Dr Nitin Garg is a gifted medical doctor par excellence. He has served as a skillful savior for three of my family members, i.e. both my parents and an uncle, who suffered COVID-19 infection in April 2021. He has not only successfully treated my family members but also gave us a tremendous confidence, courage, and invaluable support during extremely challenging medical emergency in my family during COVID-19 pandemic.
Highly Recommended
Dr. Nitin has time and again helped me personally with my queries on health, for me and for my friends and family. As a senior critical care specialist, Dr. Nitin has depth and breadth of knowledge and hands-on experience. He is practical in his advice as well as extremely empathetic towards his patients which is why he puts in so much effort in explaining the root cause of the health issue from the first principles of how stuff works which often saves crucial time in pre-empting further progress of a disease.
One of the best physicians
He is much more than just a doc, a counsellor, a punctilious, moral perfectionist and above all a stress reliever for his patients. He doesn't just heal your body but also your mind and soul. When I was on strong medications due to an acute GERD related issue for a month by a doctor, he just told me that I don't need any of these medications and I will just be fine just with a walk. And it worked!
Consult me for
intensive and emergency care
Book an appointment today to know more.
Read Latest Blogs
Healthcare, Nutrition and General Wellness Advice
the allsmiles team
Meet Our Experts
An delicata inimicus sea, vis equidem oporteat conclusion mundi et. Nec malis dolor fabellas ex, eu nec falli iuvaret. Per elitr eloquentiam an esse.
Worked With Leading Hospitals